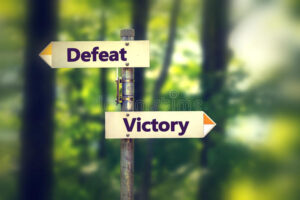 A NEW KINGDOM
The day you and I received Jesus as our Savior we became citizens of a new kingdom, the Kingdom of God. This kingdom we now belong to is a radical kingdom. It is not a democracy. It is a theocracy. In our kingdom, God always gets what He wants. Our kingdom is also very imperialistic. We mean to take over the whole earth and are very intolerant of any other way. Jesus is the ONLY way. The next big event for our kingdom is the Second Coming of the Lord. But His return rests on several different pillars
Waiting for the precious fruit of the earth

My (and your) individual part of His plan

Our highest prayer – "Even so Lord Jesus, Come"
We should always pray this prayer even if the first and second pillars are not complete. God knows what needs to happen before the second coming of Jesus.
USING OUR AUTHORITY
Isaiah 40:3-5 – The voice of him who cries out, "Prepare the way of the Lord in the wilderness, make straight in the desert a highway for our God. Let every valley be lifted up, and every mountain and hill be made low, and let the rough ground become a plain, and the rough places a plain; then the glory of the Lord shall be revealed, and all flesh shall see it together, for the mouth of the Lord has spoken it."
Mark 11:23 – For truly I say to you, whoever says to this mountain, 'Be removed and be thrown into the sea,' and does not doubt in his heart, but believes that what he says will come to pass, he will have whatever he says.
SAYING is how valleys are lifted up and mountains and hills are brought low. It is also how we take and use our authority in our kingdom. Mark 11:23 instructs us to speak to the mountain by saying. Our voice is how we prepare the way of the Lord. It is kingdom highway work.
We are called to enforce Christ's triumph AND the devil's defeat. But we can only enforce His triumph if we walk in the light of that triumph. And we are only able to enforce His triumph to the degree that we pray in the light of His triumph. We must understand the authority we have in Christ Jesus. We have a right AND a responsibility to rule.
TAKING DOMINION
Ephesians 1:13-23 – 5 Therefore I also, after hearing of your faith in the Lord Jesus and your love toward all the saints, 16 do not cease giving thanks for you, mentioning you in my prayers, 17 so that the God of our Lord Jesus Christ, the Father of glory, may give you the Spirit of wisdom and revelation in the knowledge of Him, 18 that the eyes of your understanding may be enlightened, that you may know what is the hope of His calling and what are the riches of the glory of His inheritance among the saints, 19 and what is the surpassing greatness of His power toward us who believe, according to the working of His mighty power, 20 which He performed in Christ when He raised Him from the dead and seated Him at His own right hand in the heavenly places, 21 far above all principalities, and power, and might, and dominion, and every name that is named, not only in this age but also in that which is to come. 22 And He put all things in subjection under His feet and made Him the head over all things for the church, 23 which is His body, the fullness of Him who fills all things in all ways.
Ephesians 2:5-6 – even when we were dead in sins, made us alive together with Christ (by grace you have been saved), 6 and He raised us up and seated us together in the heavenly places in Christ Jesus,
To exercise our dominion, we must walk in and maintain a daily diet of dominion. We must daily keep before our eyes what Jesus died to give us. Jesus has been exalted and we have been exalted with Him. Our authority and dominion have been given to us by Jesus.
We must pray from a place of authority. It gives us muscle in prayer, takes the "whine" out of our voice, and takes the doubt out of our prayers. Praying the Ephesians prayer above and declaring Ephesians 2:5-6 over ourselves daily will cause the authority and dominion we have to become a reality in our lives.
The work of Jesus gave us our job back. The job of man on the earth is to reproduce and rule.
NEXT UP: OUR RESPONSIBILITY AND POSITION IN EARTHLY GOVERNMENT…….
---